for king and country
Lifetime Member
SoSH Member
Mike Silverman of the Boston Herald (
@MikeSilvermanBB
), who worked with Pedro to produce his memoir, has kindly agreed to do a Q&A with us about co-writing a book about--and, significantly,
with
--Pedro.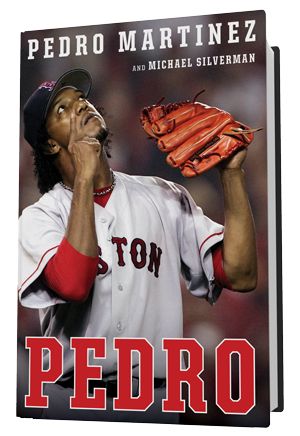 We pretty much assume you're all going to buy the book and keep it under your pillows. But this is a chance to ask about what it was like to actually talk to, work with, and, well, just hang out with Pedro.  
This is a special opportunity.  
So post your questions. We'll leave this thread open for about a week or so, and then publish the questions with Mike Silverman's answers on May 5th (the release date for the book).  
In Pedro.    
https://twitter.com/45PedroMartinez/status/588742808296652800    
Edit: I made some tweaks to the opening post to more accurately reflect the book as Pedor's memoir. Also, I want to re-emphasize that Mike has agreed to answer questions about the writing process itself and what it is like to work with Pedro.