sosh's feckin' poet laureate
Lifetime Member
SoSH Member
Marcus Rashford is a great man. I felt i had to bring this to the attention of the soccer loving Sosh contingent.
Some background: The poorest kids in the UK get free school meals. Because the schools are closed vouchers have been issued and given to those families who would have gotten free school meals. But, the school holidays are soon to be upon us and normally there would not be a provision for the poorest kids during school holidays. But these are not normal times and the poorest families have been hit hardest by this panedmic, so why not keep the voucher system going during the summer holidays. It's around an extra £120M for this to be done in England alone. (NB Scotland are issuing food vouchers through the holidays).
A few days ago he penned an open letter to All Mps in Parliament. The letter was published in full by the Guardian and other news outlets and quickly became the hot topic on social media in the UK. It's a fine letter.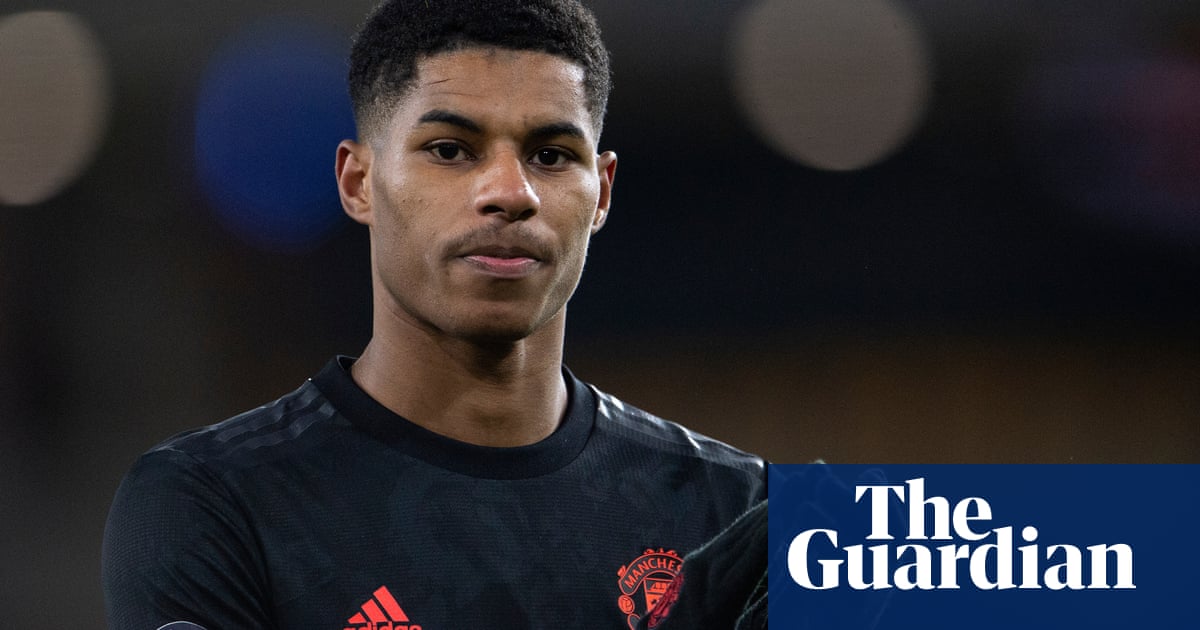 I encourage you to hear the children's please and find your humanity. Please reconsider your decision to cancel the food voucher scheme over the summer holidays
www.theguardian.com
Food poverty in England is a pandemic that could span generations if we don't course correct now. Whilst 1.3 million children in England are registered for free school meals, one quarter of these children have not been given any support since the school closures were ordered.

We rely on parents, many of whom have seen their jobs evaporate due to Covid-19, to play substitute teacher during lockdown, hoping that their children are going to be focused enough to learn, with only a small percentage of their nutritional needs met during this period.

This is a system failure and without education we're encouraging this cycle of hardship to continue. To put this pandemic into perspective, from 2018-2019, nine out of 30 children in any given classroom were living in poverty in the UK. This figure is expected to rise by an additional one million by 2022. In England today, 45% of children in black and minority ethnic groups are now in poverty. This is England in 2020…
This is what Rashford closes with.
"I'm asking you today to extend that same thinking to protecting all vulnerable children across England. I encourage you to hear their pleas and find your humanity. Please reconsider your decision to cancel the food voucher scheme over the summer holiday period and guarantee the extension."
He also did an interview with the BBC that was widely circulated. He talks about why he wrote the letter.
View: https://www.youtube.com/watch?v=tNPdrvNOUfQ
And yesterday in his daily (well when he can bothered) address to the nation Boris Johnson name checked Rashford, said he'd had a chat with him and guess what the kids are gonna get their vouchers during the holidays.
View: https://www.youtube.com/watch?v=Q5tzqp4AZFg
Oh and today leading Tory scumback Matt Hancock gave an interview earlier today and did not read the memo. If you can't be bothered licking the link...he gets Marcus Rashford's name wrong. He calls him Daniel.
View: https://twitter.com/DavidLammy/status/1273155766342516736?s=20
It's been all over UK twitter the last few days, and it's great the story has a happy ending. Marcus Rashford at 22 has elevated himself to the position of National Treasure and rightly so. There's been so much to be down about these last few months, i feel it's only right that Rashford gets his props.