Position: Center
Date of birth: 09/09/1993
Age: 17
Height: 5'10"
Weight: 188
Shoots: Left
2010-11 Stats: 67 GP, 34 G 76 P (Windsor-OHL)
Acquired: Second round, 40th overall in 2011 by Boston
Auditioned for North American game in OHL, rather than in Russia to illustrate game and commitment.
Hockey Prospectus Profile
(interestingly, they list him as the number 1 Bruins prospect).
The Good: Alexander Khokhlachev came over from Russia this season and helped his stock tremendously. He has true plus puck skills with very notable hand-eye coordination that allows him to stick-handle very well with displays of unique creativity. His passing skills also range in the above-average to plus variety, as his vision with the puck is great and his passes are generally crisp and on target. His skating tool has pluses and minuses on one hand he has above-average agility and a good first step that allow him to be pretty elusive, but the top speed barely touches pro level.

The Bad: Alex can at times be a victim of overpassing instead of taking the shooting lane, which is unfortunate as his shot is actually quite solid. Khokhlachev does exert notable work ethic defensively and in the crease area, but he's just nowhere near an average physical game with a very immature body and he gets pushed around too easily. Khokhlachev has a true top skill set, but the physical game will impede him going forward.

Projection: An average first-line center in a perfect world, and there's too much talent to not be an above average second line player if the development doesn't go as planned.
Pic stolen form Felix's camp shots: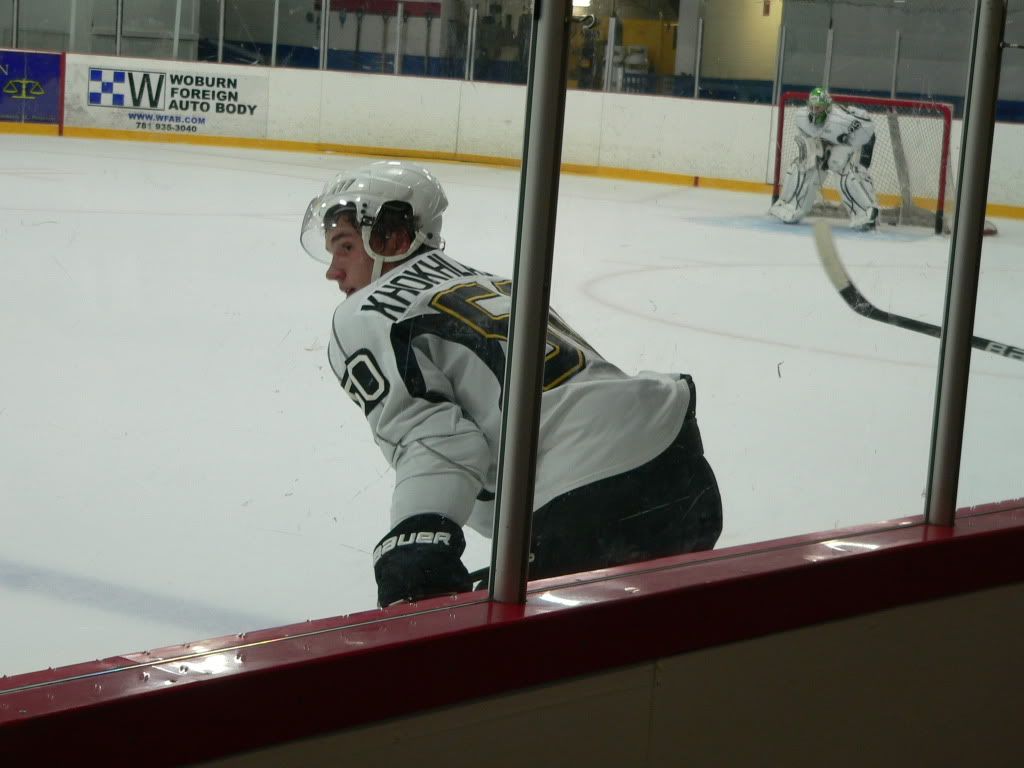 Other pics: